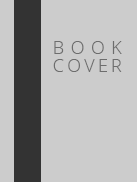 Text
Tafsir Al-Qur'an Bi Al-Qur'an
---
Tafsir Al-Qur'an Bi Al-Qur'an

Even an interpretive approach to the Qur'an that is firmly based on, and convenietly exploit, the premise og interconnectedness og Qur'anic part could not be completely objective, but rather is filled with a set of subjective choices that might even r the influence of an exegete's sectarian affinity. When the Qur'an is alled to speak, scholastic subjectivism might easly interrupt.
This book stregngthens several arguments: that subjective is an intherent element of Qur'an interpretation; that subjectivity can interrupt a strong commitment to abjectiviity; that a coherence oriente approach to the Qur'an is also subjective; that sectarian bias can intrude tafsir Al-Qur'an bi al-Qur'an; and that both sunnism and shi'ism have an impact on the way Qur'anic verses are interpreted . At the same time, it puts some doubts on the belief that tafsir Al-Qur'an bi al-Qur'an could help us remove the possibility of multiple interpretation and the belief the approach help the reader avoid projecting extra-Qur'anic ideas.
---
Ketersediaan
| | | | |
| --- | --- | --- | --- |
| 201605985 | 297.1226 IZZ t | My Library | Tersedia |
Informasi Detil
Judul Seri

-

No. Panggil

297.1226 IZZ t

Penerbit

Al-Wasat

:

Tangsel Banten

.,

2016

Deskripsi Fisik

252 hlm; 18 x 25

Bahasa

English

ISBN/ISSN

978-602-7626-26-3

Klasifikasi

297.1226

Tipe Isi

-
| | |
| --- | --- |
| Tipe Media | - |
| Tipe Pembawa | - |
| Edisi | - |
| Subyek | |
| Info Detil Spesifik | - |
| Pernyataan Tanggungjawab | - |
Versi lain/terkait
Tidak tersedia versi lain